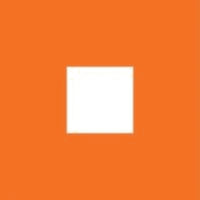 PM d.o.o.
We are a technologically driven marketing agency with content at the core of our business. As part of our holistic approach we plan, analyze, produce and distribute to deliver measurable results.
Marketing
Brand development
Content production
UX
Development
PM d.o.o.
PM, poslovni mediji d.o.o. is an agency based on a pioneering vision: the idea of content marketing. The 2018 Content Marketing Agency of the Year award from the Content Marketing Institute attests to how our dream has come true. But it doesn't say it all. It doesn't say we were the first Slovenian agency to recognize the importance of content marketing. Or that we embraced the full potential of new technologies as they developed, all the while staying focused on the future. Now we are an integral part of C3 network, the biggest and most successful content marketing agency in Europe, which makes us even more equipped for the challenges of today and tomorrow, regardless of whether they are offline or online, on a local, regional or global scale.
Where content meets function and both offline and online merge into one, we at PM work hard, following the imperative of digital transformation, to turn your problems into success stories for us all. Challenge us and we will deliver.
Knowing is having the power to improve. That's why we're always searching for the answer to one question: what can we do better so that you get what you were promised? We believe in solid data as the foundation for making informed decisions every step of the way.
Be it an immersive digital experience or a beautifully designed piece of paper, nothing exists without being part of the bigger picture. We create what we plan for and we plan solutions that deliver value to users and our clients.
Sound and picture, word and byte, letter and number, human and machine: we give ideas form and function. As a content and technology driven company, we connect the dots and build whole new worlds, filling them with meaningful content to ensure a memorable customer journey.
We measure success by the numbers we see, not the feelings we have. We create with passion and we are passionately rational about what we do with what we've made. We carefully select and improve the means to deliver content because we want your message to get across to those who matter to you.
Every project needs a good manager, someone who understands your needs and demands, turns them into a challenge and motivates the team while making sure deadlines are met and promises kept.
Born out of the complexity of the many challenges we have successfully met, our own custom-developed digital tools will give you a head start over a diverse range of obstacles.