Imagine d.o.o.
Sales and development of business software.
Imagine d.o.o.
About us
Our company deals with the sales and development of business software. We develop specific desktop software solutions for different activities and purposes, as well as online solutions (websites, online apps and portals).
We are an experienced, educated team, which is always motivated and flexible in meeting our clients' needs. The flexibility helps us to satisfy even the most demanding of clients, whose flexible and easy-to-use programs require additional upgrades and adoptions.
We pay special attention to information security, ensuring secure product development and data security in line with our ISO/IEC 27001:2013 certification for information security management.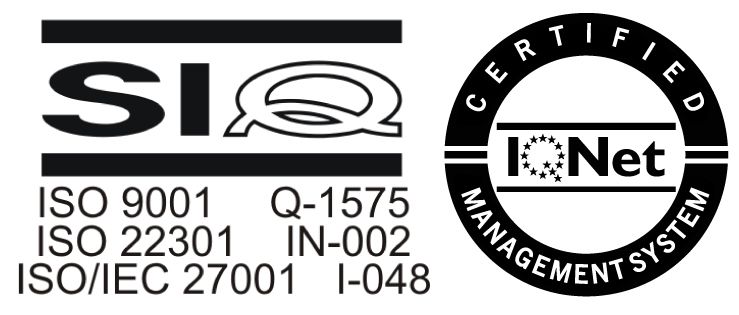 Employees
The company has software experts who develop and sell business software and give advice on business computerization.
All our key applications were developed by our in-house team. The desktop applications are developed for the Windows environment with stability and transparency achieved through constant development and use of state-of-the-art technology. The modules are interconnected and compatible.