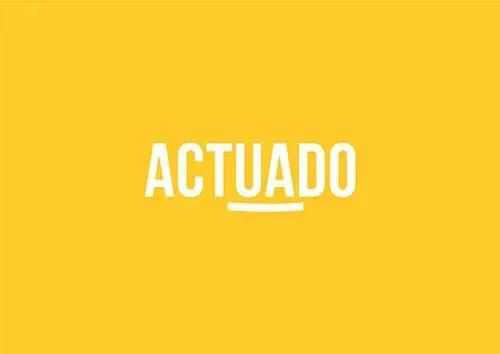 Actuado d.o.o.
Actuado is a full-service digital marketing agency focused on inbound marketing & sales services to help businesses grow.
Actuado d.o.o.
Actuado is a full-service digital marketing agency focused on inbound marketing & sales services to help businesses grow. We are a HubSpot Platinum Solutions Partner, a Vidyard Video Selling Certified Partner & a Drift Certified Partner, and we believe that using the right marketing stack is crucial for delivering results.
Founded by Jasna Suhadolc as Virtua PR in 2001 and rebranded as Actuado in 2019 we offer services that include inbound marketing strategy and campaigns, conversational marketing (hello, chatbots!), video marketing, internal trainings, and more.
WHY ACTUADO?
We are known as a trusted partner to our clients (see what they have to say!) that follow the technology trends and ACT on them. We are a team of DOers that know how to leverage martech. Although content is in our DNA we very much believe that it shouldn't be created if it's not delivering the ROI. We are passionate about analytics and believe in "strategy first, tools later" approach.
WHAT WE DO?
INBOUND MARKETING
Inbound marketing is about creating relevant content, solving users' problems and being of value to them. We'll help you generate leads, convert them to customers, nurture long term relationships with them, and grow. With tools like HubSpot, Vidyard and Drift we can measure, analyze and optimize.
MARKETING AUTOMATION WITH HUBSPOT
As the first HubSpot Platinum Solutions Partner in the region we help our clients with the onboarding of HubSpot's marketing, sales and services tools. We'll put your team on the fast track to success and make sure your HubSpot portal is optimized for your company's goals.
VIDEO SALES
Record and send sales videos to connect with prospects and close deals. Personal videos stand out in the inbox and improve response rates – HubSpot has 4x more booked meetings with using Vidyard. With travel limited, video can help you share demos, do proposal walkthroughs and track your prospects' engagement. Vidyard & HubSpot integration allows you to see how video drives pipeline for your sales team. As a Vidyard Video Selling Certified Partner we can help you with sales programs and Vidyard onboarding.
CONVERSATIONAL MARKETING - CHATBOTS
Want to create a more human buyer's experience, shortening your sales cycle and converting leads faster? We'll use targeted messaging and intelligent chatbots that will help engage with leads when they're live on your website. We are a Drift Certified Partner.
CONTENT MARKETING
Content is the fuel of inbound marketing. Social media marketing, blogs, newsletters, whitepapers, podcasts, webinars, SEO and other content marketing tools attract customers in different stages of their buyer's journey by giving them information relevant to their needs. We'll help you produce relevant, valuable, educational and consistent content.