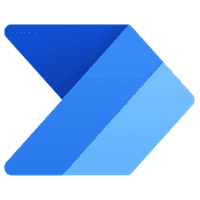 Comtrade Digital Worker
Comtrade Digital Worker is an automation product that helps companies automate repetitive and rule-based processes.
Comtrade digital worker
Comtrade digital worker is a software robot based on RPA (Robotic Process Automation) technology. These robots have become quite popular in business environments, because they allow for a significant productivity growth, reducing of the costs, as well as a greater satisfaction of end users.
What are some of the main business benefits of the Comtrade Digital Worker solution?
Increased productivity - Software robots can work non-stop, always following the procedures defined. Work process standardization - Transparency and detailed insight into work processes bound by the rules.
Costs reduction - Savings can amount from 20 to 50%, depending on the technology usage.
Agility and flexibility - Add new or reprogram existing software robots easily.
End users' satisfaction - Faster results delivery and less errors while performing operations.
How much time does the implementation take?
Comtrade System Integration can automatize even the most complex business process in only 30 days using software robots. In case of less complex procedures, the implementation time decreases.
Technology implementation process consists of?
Analysis and prototype of process automation Prototype review - technical and business Implementation UAT test and migrating to production Training for the users.
Possible working areas for the Comtrade Digital Worker?
Finance and Accounting: General Accounting, Regulatory reporting, Processing invoices etc.
Administration: Processing information, help filling in various forms etc.
Human Resources: Source and screen candidates, onboarding, workforce scheduling etc.
Customer Support: Updating information, billing, compliance reporting, notifications etc.
Procurement: Invoice and purchase orders processing, keeping track of requests etc.
IT: Testing applications, end user support, infrastructure running etc.
Information sources that Comtrade Digital Worker can use:
Excel, ERP systems, Desktop applications, CRM systems, Internet browsers, Core software systems, Outlook and other mailbox applications, PDF and Word files, Various databases.
Price Accessibility
Purchase
Deployment Type
Hosted
SaaS
On premise
Support
Email/Help Desk