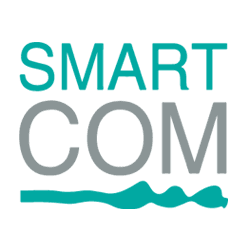 SMART COM d.o.o.
By implementing and integrating advanced and secure ICT solutions, we resolve contemporary challenges for an efficient, reliable and secure implementation of business-related and technological processes.
Cybersecurity
Information system control
GDPR
Networks
Data centers
SMART COM d.o.o.
Leader in ICT solutions
With a team of highly trained professionals, state-of-the-art information technology and more than 30 years of experience that enable us to understand the ICT world specificities, we develop solutions and services to fully address the technological, process and business requirements in the ICT field.
Fields of service
Due to the interconnection among the ICT technologies and their increasing convergence, the mastering and development of ICT systems became an extremely challenging task. We have developed ICT support services to help you optimise your investment in setting up, managing and mastering your ICT systems.
Integration of systems and software
Managed services
Security review
Connecting to the cloud
Network status analysis
Security incident analysis
Smart Com training centre
Technical support
ICT solutions contributing to your progress
Our team of experts introduces and develops system information and communication solutions in different industries.
The system information and communication solutions are tailored to your needs with the use of innovative approaches and verified state-of-the-art technologies. This allows you to easily manage complex networks, reduce operating costs as well as monitor and improve the efficiency of information and communication systems.
Cybersecurity
Cybersecurity in an industrial environment
Protection against targeted attacks
Detection systems
Comprehensive IoT protection
Content control of web traffic and SSL decryption
WAF and DDos protection
Secure remote access
Secure data erasure
Secure data transfer
Virtual environment protection
Information system control
SIEM
The alarm and notification systems
Managing privileged users
GDPR
Networks
Fabric Networking
Network virtualisation
Transport networks
Backbone networks
Industrial networks
Wi-Fi networks
Data centers
Modern data centre networks
Own development solutions
Care Signal
SmartSNO
SmartNIM