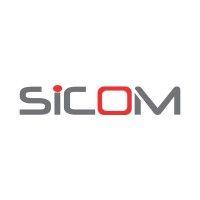 SICOM d.o.o.
We are a business information systems development company.
SICOM d.o.o.
WE ARE A BUSINESS INFORMATION SYSTEMS DEVELOPMENT COMPANY
At SICOM, we believe that information technology is a critical factor in the success story of any business. We develop software solutions that cover all business processes and are the foundation for successful business management in medium and large enterprises.
We have been present on the business applications market in Slovenia for more than 20 years.
We develop even the most complex custom applications.
Web technology
When developing our software, we keep pace with the times and the wishes of our users. We use the latest web technologies to provide our application users with a modern way of working and the best user experience. Users access data via web browsers and have an easy and efficient way to customise the look and feel of their data. Web technology offers "our" users a number of advantages, both in accessing and managing their data.
Professionalism and expertise
The software we develop is designed with the utmost professional care. The processes implemented in the development of our software products ensure that we achieve our objectives, which are reflected in particular in the consideration of user requirements, in a wide range of functionalities and in the interoperability with other systems and a wide variety of data sources.
Services
Custom solutions
Our company is an advocate of customised industry-specific (vertical) solutions. It often turns out that pre-built industry solutions are just a basic extension of the ERP system to a specific industry, which does not provide the user with all the desired functionality.
Consulting
Do you need advice on choosing an ERP system or other IT needs? Don't worry, with years of experience we can help you to the most optimal solution.