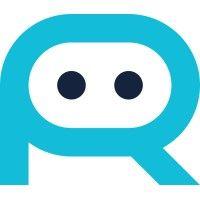 Robotiq.ai
At Robotiq.ai, we're developing a business process automation platform using RPA (Robotic Process Automation).
Robotiq.ai
After decades of combined experience with enterprise-grade software including experience with different RPA vendors, we concluded that RPA can be done in a better, simpler, and faster way. So Robotiq.ai was born.
A couple of years later, we have 60+ clients and partners mostly in the CEE region but also in the UK, USA & South Africa.
Following our exponential revenue and clients grow, we were also recognized by a well-established VC fund in the last funding round. We thank each and every one of our clients and partners for their trust and hope we'll help many more simplify their business.
Get an enterprise-grade digital teammate
that handles all the manual, soul-sucking administration for your teams.Robotiq.ai is an industry-agnostic, enterprise-ready
Robotic Process Automation (RPA) that liberates your employees from repetitive tasks, allowing them to finally focus on revenue-generating activities.
Automate the entire backoffice – from copy-pasting columns from one Excel sheet to another… to compiling data from 7 tools into 1 report.