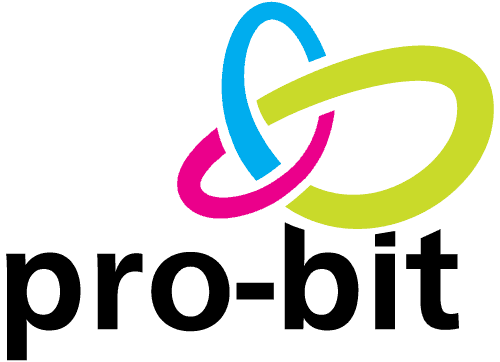 Pro-Bit d.o.o.
PRO-BIT offers you comprehensive IT solutions, which modern companies need to build a complete information system with an emphasis on the processes for successful business operations.
PRO-BIT PROGRAMSKA OPREMA d.o.o.
The company was founded in 1989 and it started with the creation and implementation of simple software for small businesses. After that Pro-bit grew over last 30 years and now it offers software and services to medium and large companies in Slovenia, and since 2003 also for companies from Serbia. With the slogan "SOLUTIONS THAT GROW WITH YOU", we tell our partners that we want to support them in business development and build a long-term business relationship. Pro-bit offers complete business management solutions, which you can always upgrade based on your needs. Our software solutions are suitable for companies of all sizes. We pay a lot of attention to technical support and development, which is why the number of employed experts constantly increasing. Pro-bit operates in the Adriatic region and offers properly translated and legally customized software in three markets. In addition we also provide support to our customers from this region through our partners network. Newer solutions are based on web technologies that allow greater software flexibility and also provide better data security. You can choose from cloud solutions or local installation on your own IT infrastructure. Our software solutions are growing with you.