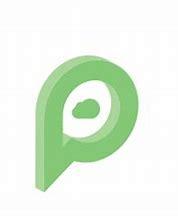 POS Elektronček d.o.o.
POS Elektronček is the leading Slovenian provider of software and hardware POS equipment.
POS Elektronček d.o.o.
POS Elektronček is a leading Slovenian provider of POS software and hardware. We are engaged in the development, sale and maintenance of software, primarily for the hospitality industry, but also for the hotel, retail, wellness and other service industries under the PRESTIGE brand.
In more than twenty years of operation, POS Elektronček has developed comprehensive software solutions for cash and material management in the hospitality and tourism industry, taking into account the basics of good management and the specificities of the industry, using our own knowledge and experience. We continuously develop and upgrade our products in cooperation with our users, enabling quality and real-time monitoring of operations and ensuring ease of use. Our own development and many years of experience allow us to tailor our solutions to the user's requirements and to the legislation of the Slovenian market.
Our comprehensive software offering is complemented by:
advice on good business practice in the hospitality industry and in each segment
efficient software maintenance and help desk
organised telephone support system for users
PRESTIGE software products are:
GIS for the hospitality industry
DP for social catering
TS for commercial activities (online shop)
Relax/ Wellness for service activities
VS for ticketing systems (thermal or botanical parks, concerts, cinemas, etc.)
Food delivery and online ordering
SIHOT for reception and other hotel solutions

Additional offerings: GIS Order, Orderman, POS info, Mobile checkout, e-Ordering, Online sales, Loyalty systems
Additional modules: Table Floor Plan, Warehouse, Digital Price List, Beverage Exchange, Table Tap, Red Button, Food Delivery, e-Ordering, Caller/Pager, Catering, Casino, Bowling, Billiards, DP mini - cashless payment systems within swimming pool complexes, ski resorts or events, etc.
e-izmenjava - a system for electronic exchange of documents between suppliers and customers, allowing easy, accurate and fast entry of delivery notes and invoices.
Business analytics: overview of sales by activity (golf, wellness), statistical indicators of overnight stays and benchmarking, analysis of employee performance, planning, etc.