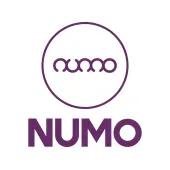 Numo d.o.o.
Numo is a multidisciplinary team of designers, engineers, developers, analysts and strategists. We use our knowledge, experiences and technology to build digital products with excellent user experience.
Marketing
Ecommerce
UX
Design
Custom development
Numo d.o.o.
Numo is a multidisciplinary team of designers, engineers, developers, analysts and strategists using their creativity and professionalism to create the best user communication in the digital world. Inspired by beauty and new technologies, we strive towards perfect and exceptional solutions that deliver the best results for your visions.
We have been helping domestic and foreign partners realize their business ideas since 2011. Our work reflects the focus, passion and the unstoppable drive to build upon of our past experience with fresh knowledge, so we can offer our partners the most suitable technological solutions with outstandingly designed user communication.
Creativity
Imagination fuels the development of creative and innovative solutions for your business vision. Creativity is the core element at every step of the way that brings your business model from idea to opportunity. Our mission is to come up with an innovative solution that will make an impact on the market and persuade even the most demanding of customers.
Planning
Planning is a very important step of the overall implementation. Every step, be it a digital product or a brand strategy, is carefully planned and thought out. The combination of different disciplines, ranging from the analysis and design of UX processes to the selection of the most suitable tools, allows for multi-level design and planning leading to a single goal - optimization of implementation processes with the best user communication.
Implementation
Implementation is the last and most important step in creating a comprehensive communication solution for your business idea. Unless they are implemented perfectly, even the best ideas will fall flat. Our experts will ensure seamless implementation of carefully selected technical solutions and approaches that are best suited to your business opportunity.
To ensure that the implementation is indeed seamless, we use the following tools and technologies: WordPress, Woocommerce, ReactNative, Ionic, JS, PHP, Angular, React and many others.