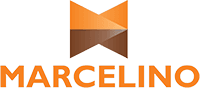 MARCELINO d.o.o.
Digital agency.
Marketing
Web pages
Online shops
MARCELINO d.o.o.
Web experts and agency for:
WEB PAGES
We create successful and efficient websites on 3 different platforms – on the open source system WordPress, Typo 3 and on Magento.
RENTAL OF SERVERS
We offer the rental of virtual servers, which is an optimal solution for users who want to achieve the highest possible flexibility.
MINING EXPERTS
We offer mining equipment and solutions in the crypto mining industry.
ONLINE SHOPS
We produce highly sales-oriented online shops on 3 platforms, Magento, Wocommerce and Opencart. All platforms are open source and very flexible.
GOOGLE ADWORDS
With Google AdWords we offer targeted advertising and more control over your ads, and your budget. We are a Certified Google Partner.
MARKETING RESEARCH
A leading professional internet business and consumer and marketing research company in Slovenia.
E-MAIL MARKETING
We design, create and send e-news using various online tools. Possibility of renting e-mail addresses for sending e-mails – domestic and foreign (7,000,000 e-mail addresses).
ADVERTISING YANDEX
Yandex Advertising covers geographically: Russia, Turkey, Ukraine, Belarus, Kazakhstan. With the help of Yandex we are running targeted advertising campaigns.
CREATING A PRODUCT PROTOTYPE
Prototyping: Build your design team to get diverse ideas and fast feedback. Check our designer and prototypes.