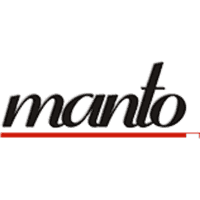 Manto d.o.o.
We are proud that Manto Insight is used by companies in a wide range of industries. From manufacturing companies, engineering companies, design bureaus, service companies, builders and laboratories.
Manto d.o.o.
Manto d.o.o. was founded in 1994.
It offered its customers:
training users to work with computers,
software and networking consultancy,
computer and network administration.

With the experience and knowledge we have gained, we achieved partner status with Microsoft in 1996 and obtained the title of Microsoft Certified Partner.
In 1996, we expanded our activities to include custom software development.
In 1997, we developed software for monitoring construction situations and construction books. With this software, several motorway sections of our motorway crossroads were financially monitored. Also some sections of the railways.
Already in 2002, we developed a software module to capture geomechanical measurements in the field. Back then, there were no tablets and smart mobile phones. So the software was still running on handheld devices at that time. But even then, it was already capable of capturing measurements in the field and then synchronising them with the central database via a mobile phone. Based on the combined data from all the measurements, the software allows fully automatic production of technical reports.
From 1996 to 2012, we developed 16 different dedicated programmes for the Municipality of Maribor. For example, in 2000 we developed a programme for planning and financial monitoring of the municipal budget of the Municipality of Maribor.
One of the most interesting projects is the programme for monitoring the performance of venture capital companies, which we developed for the Slovenian Enterprise Fund in 2012. The programme, in combination with our Manto Insight programme, enables financial and documentary monitoring of the performance of venture capital companies.
In 1999, we started developing project management, CRM and document management software for the wider market under the name Manto Insight, which is now used by companies all over Slovenia. The software started as a simple add-on to Microsoft Outlook, enabling simple document system capabilities and the first beginnings of CRM. Gradually, it grew into a stand-alone programme, integrating document system, CRM and project management. Already in 2004, we migrated the programme to modern .NET technology and introduced the use of web services.
In 2018, we started porting the programme's user interface to Angular technology (also used by Microsoft Teams) so that today it runs on all types of devices. Every year we add new features to the programme, update it with the latest technologies and align it with UI development guidelines.
Today, Manto's core business is:
Manto Insight software development and deployment in small and medium-sized enterprises.
Development of specific software.