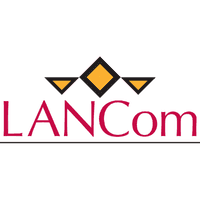 LANCom d.o.o.
We set up system, security and business solutions that enrich the information environments in Slovenia and abroad.
LANCom d.o.o.
30 years of experience in the field of complete solutions
We supplement the offer of IT solutions and services with our own examination centre and service. Our aim is to understand the needs of users and hire the best staff.
System integration
Network and server solutions, backed by hardware maintenance and reliable data backup, provide a reliable framework for the smooth operation of your system.
Security solutions
We take care of the protection of your data from the communication entry point of the company, to the desktop of the personal computers. We establish and maintain next-generation firewalls, endpoint security solutions, and data loss protection systems.
Business Informatics
We provide easier management of business processes with solutions from world-renowned partners and applications for our own development. Simplify work processes and harness the growth potential of your business.
Transport solutions
We develop custom solutions based on thoughtfully designed architecture, modern web technologies and good industry practices. Development and implementation are led by a team of experienced and reliable experts.