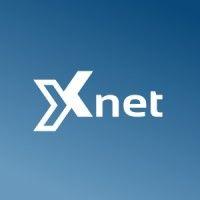 KOMPAS XNET d.o.o.
We are a reliable IT partner and offer consulting services, expert assistance, turnkey solutions, regular IT infrastructure maintenance, security auditing and custom software development.
KOMPAS XNET d.o.o.
Kompas Xnet is without a doubt one of the leading IT companies in Slovenia. Our team of top experts, who have proven their skills on demanding projects at home and abroad, regularly deliver quality services and solutions for Microsoft technologies, Linux, PostgreSQL etc.
We are a reliable IT partner and offer consulting services, expert assistance, turnkey solutions, regular IT infrastructure maintenance, security auditing and custom software development. If you are looking for highly technical IT courses or end user training, you can find them in our learning center program.
WHAT DO WE DO?
Infrastructure services
IT infrastructure is usually overhauled every 5 (or more) years. Companies normally entrust this task to external partners. We offer a holistic approach to this task by supporting the planning, implementation, management and monitoring aspects of your IT environment. We can analyze the existing condition, recommend improvements and implement the most optimal, custom-tailored solution.
IT infrastructure implementation or overhaul
We take care of planning the environment, supplying the appropriate computer equipment, making the necessary installations and configurations and data migration.
Management and Monitoring
We can take manage a part or all of your IT infrastructure and take care of regular monitoring of computer systems and networks.
Software Development
Our team of programmers in qualified for development with the newest Microsoft technologies for on-prem and Azure environments as well as mobile devices. Our professionalism is demonstrated through numerous certificates as well as Microsoft Gold Application Development, Gold Application Integration and Gold Collaboration and Content competences.
Domain registration. Hosting
Software upgrades, customizations and maintenance
Custom Web and desktop application development
We take care of the application technical and visual design, application development, testing, implementation, integration into the customer's environment as well as application user training.
Online store development or redesign
We use the most recent technologies to develop professional websites and stores that are completely tailored to your need and wishes.
SharePoint and BI Solutions
In the field of IT services, our specialty is Microsoft SharePoint administration and development, which is why we also hold the Microsoft Gold Collaboration and Content competence. Our team of professionals includes Slovenia's only SharePoint MVP, while our references include numerous successful projects from home and abroad.
We can set up your organization's SharePoint portal or website and train editors and end-users. Our experience includes implementation of intranet portals for employee collaboration as well as extranet portals for communication with customers, partners and suppliers.
SharePoint Web Parts
Our custom web parts enrich your SharePoint platform with new functionalities, that users easily adopt and love to use. Our team put in extra effort to make the web parts visually appealing and intuitive to use.
The web parts are a product of numerous past projects that the Kompas Xnet team worked on in Slovenia and abroad. In our many years we developed countless custom web parts. We selected the best of them and packaged them up as an add-in for you to use.
Since every company has different, specific work processes, we would also be happy to make adjustments to existing web parts or develop a custom web part from scratch.
Learning and testing center
End user courses
Office 365, Excel, Word, Outlook, Powerpoint, Project, Access, Advanced workshops.
IT specialist courses
Development, Infrastructure, SQL, Microsoft Sharepoint, Data and AI, Masterclass courses, Business applications, Azure.
Custom courses
Customized workshops for closed groups, Individual training.
Business skills
ITIL, PRINCE2, Scrum, Project management
Testing center
General exams - certiport, IT specialist exams - pearson VUE
Remote Learning
Learning in remote format can also be organized for closed groups. Perhaps you and your team would like to learn about Microsoft Teams, Excel, Office 365, project management or numerous other topics in a structured manner under the guidance of a skilled instructor. The content and duration of courses can be tailored to completely suit your needs. Trust us with your needs and we will find a solution.