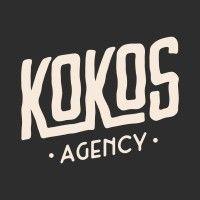 KOKOS AGENCY d.o.o.
With a well-thought-out strategy and the right choice of online channels, we ensure that users find you, and with a sophisticated, personalised advertising campaign, we make sure that they become your customers!
Marketing
SEO
Social media management
KOKOS AGENCY d.o.o.
Who are Kokos?
KOKOS is a sparkling, imaginative, yet professional and success-oriented team of professionals who know what they want and know how to get it.
We are proud to have eight Facebook Blueprint certificate holders and to be the third company in Slovenia to be awarded the DIMAQ company title, a European digital marketing certification awarded to companies with more than 90% of their employees having passed the certification.
We are also a member of the CEE Digital Alliance, an international alliance of digital agencies, and a Google Partner with certifications in several areas.
What do we know?
We ensure that users find you with a well-thought-out strategy and the right choice of online channels, and we make sure that they become your customers with a polished, personalised advertising campaign!
ONLINE ADVERTISING
The most measurable and therefore the most effective online advertising possible. From the first ad to the completion of the purchase. And the constant monitoring of analytical data allows you to optimise your sales results.
Advertising on Google
Facebook and Instagram advertising
Conversion Rate Optimisation (CRO)
DESIGN AND WEBSITE
A sophisticated corporate identity is the basis for your success and the ticket to consumers' memories and shopping baskets. Every single element, from your business cards to your website, should confirm the impression of the quality of your offer. Our designers have mastered this.
Integrated graphic design
Website design
Video production
INBOUND MARKETING
Consumers are demanding, we want to know why we should buy something, we want to know the background, the story and the experience. We help you deliver quality content online and on social media.
Website optimisation (SEO)
Social media management
Content marketing
Why choose Kokos?
Marketing is one of the cornerstones of any successful business and deciding which marketing agency to choose is not an easy decision. You'll entrust them with your hard-earned money in the hope that they'll bring you the sales you want and the best possible return.
An experienced team of professionals
Our young but well-tuned team has a track record of successful projects under its belt. In the package you get 6 digital advertising experts, 3 copywriters, 4 designers and 4 project managers.
Performance agency
Performance? Nobel English word that in practice means focusing on results. Just like you, clicks and reach don't mean much to us. Only sales and enquiries count!
Specialist departments
Yesterday Instagram, today TikTok, what's around the corner? In the world of digital marketing, trends change like clockwork, so every member of the team specialises in their area of expertise and keeps in touch with what's new.
Don't just take our word for it, our expertise is backed up by numerous certifications:
Google ads certifications
We have more than 50 certifications covering all the most important services (search advertising, display advertising, video advertising and Shopping advertising) to validate our knowledge of advertising on the Google Ads platform.
Facebook certifications
Our experts can boast eight Facebook Blueprint certifications, demonstrating our advanced digital marketing expertise within the Facebook family of products.
Blueprint is Facebook's official training programme that certifies digital professionals' knowledge according to very strict criteria.
CEE Digital Alliance
Kokos Agency is a proud member of the CEE Digital Alliance, a professional association of 15 independent, top digital agencies from Central and Eastern Europe. We share our expertise with partner agencies from Poland to Greece, helping our clients to tailor their campaigns to the complexities of their markets.
Dimaq company
All members of the Kokos team have undergone DIMAQ training, which is the only comprehensive international digital marketing knowledge standardisation programme in Slovenia. Kokos Agency has thus become only the fourth company in Slovenia to be awarded the DIMAQ company title, confirming our professionalism and knowledge of the digital-media environment.
Hubspot marketing certifications
Hubspot is a global leader in inbound marketing. Hubspot Academy certifications have further enhanced our inbound marketing expertise to help you create useful and actionable content that engages your customers.