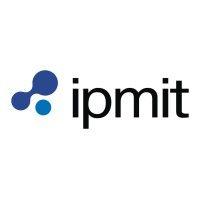 IPMIT d.o.o.
We offer customers an independent view of their business challenges by using the best practices that we have gained by working on various projects in the private sector and public administration in Slovenia and abroad.
Project Management
IT Management
Business Process Optimization
IPMIT d.o.o.
With high-quality expertise and experience, we provide our clients, conditions for successful and efficient operation. We offer customers an independent view of their business challenges by using the best practices that we have gained by working on various projects in the private sector and public administration in Slovenia and abroad.
Areas with references are: telecommunications, health, social affairs, public administration, information society, transport, banking, insurance, education, justice, energy, finance, the environment, space, tourism and local communities.
Consulting
Project management
In the context of project management we provide the following services for you:
Project planning, management and control
Consulting and mentoring in project management
Implementation of an information solution to support project management
Training of project management personnel to facilitate the transition to a new way of work
Establishment and execution of project office tasks
Development and administration of methodologies, methods and techniques in the field of project management
Preparation of Project Management Documentation
Business process optimization
IPMIT has over a decade of experience in business process analysis, optimization, management and informatization. We can provide you the following services:
Revision of overall business process maturity and business process management practices
Present state business process capture, graphical modelling and analysis
Optimization of business processes
Preparations of requirement specifications and design of proposed system for managing and executing business processes
Education of employees for managing and modelling business processes
Preparation or adjustment of business process optimization and management methodologies
Establishing a system of business process performance measuring
Implementation of complete systems for business process management
Strategic IT management
Do you often face important decisions in the field of information systems:
How to best meet business needs resulting from a new development strategy?
How to optimize the organization, services and efficiency of the IT department?
How to increase end user satisfaction?
When and how to approach modernizing the information system?
Is it rational to replace the database?
How to choose a business continuity strategy and what is the cost of that?
Incorrect or untimely decisions in these areas have negative short-and long-term consequences, which may cause the organization to lose its competitive edge, partners and stay behind the dominant and established trends. It should be noted that modern information and telecommunication technologies not only support basic operations and solve existing problems, but offer opportunities for new ventures, solutions and business models. This requires a systematic approach to problem solving in the field of information systems, which primarily provide strategic management of information technology.
The Strategic Management of IT in the organization is supported by the IT vision and business goals of the organization. In parallel, the strategic management of information technology represents a competitive advantage together with satisfied owners, employees and customers. In this context, strategic planning and monitoring the proper and efficient use of information and related resources is critical.
Following the analysis we present options for improvement of your IT, increasing its value in achieving business goals.
Complete support to IT projects realization
Within the complete support to the IT projects realization, we provide:
IT projects investment planning (feasibility studies, investment plans, investment documentation),
elaboration of action plans for complex IT projects,
analysis and design of IT projects and solutions,
consulting with the selection of external contractors,
consulting with defining contractual relationships,
advice on IS development methodologies,
development of IT solutions together with partners,
consulting with management of external contractors for IT projects,
providing quality control of project results,
introduction of IT solutions,
analysis of the project results usage and effectiveness measurement of the project results,
management and coordination of complex IT / IS projects.