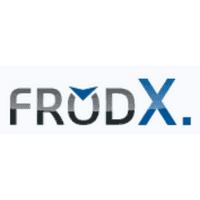 Frodx d.o.o.
We are official business partners with SAP, Microsoft, HubSpot, and Net-Results.
Frodx d.o.o.
What can you expect from us?
We are often asked what FrodX actually does... Are we a marketing agency? Do we implement software solutions and systems? Are we business consultants?
We're all of these things. Under one roof, in one company. Because you need all of these components to make your business grow. If you can get all of this from a single provider, you simplify and speed up things, and, first and foremost, clearly direct your responsibility.
Our mission is to help you maintain your business growth. Sooner or later every company's growth comes to a halt. This is most often because its product isn't selling as well or because its approaches can no longer suitably address and supply its customers and their changing purchasing habits.
Creative communications solutions alone can hardly help a company make its business grow again. Rehauling and digitizing internal processes alone has also not saved anyone so far. Business growth requires constant adaptation, a comprehensive approach, and integrated operation.
That's why we help companies improve their products and services so that users find them appealing again, and we help them find a new, more appropriate way to connect with their customers. That's why we tend to say that we help companies market and sell the products and services that their customers want, exactly the way they like to buy them.
We make all of this happen because we provide an external perspective, have a different view of the market (customers and competitors), and have insight into changes in purchasing habits, and we work with state-of-the-art and innovative customer relationship and customer experience management technologies. We are official business partners with SAP, Microsoft, HubSpot, and Net-Results.
FrodX is an ideal partner for large and medium-sized enterprises, which consider us a business integrator that promotes business growth and believes that only new, fresh approaches can yield new results. The complementary expertise of our IT, economics, marketing, marketing communications, psychology, anthropology, and business specialists representing various generations helps you introduce changes expected by your customers in a comprehensive way.