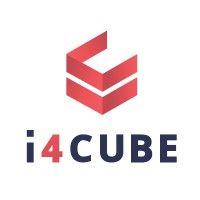 DSI Expert, d.o.o.
Digitizing production processes for optimized operations across company levels.
Production Optimization
Digital Transformation
Smart Manufacturing
Real-Time Monitoring
DSI Expert, d.o.o.
i4Cube is a comprehensive IT platform aimed at optimizing production processes. Through the i4Cube platform, the company offers a digital transformation journey that encompasses all levels of an organization, from directors to maintenance workers, ensuring a more streamlined, efficient, and optimized operational workflow​​.
Competitive advantages
i4Cube presents a smart manufacturing system (Smart MES) that ensures comprehensive control, planning, and management of production processes.
The platform also facilitates the digitalization of older devices, which is a significant advantage for companies with legacy equipment looking to transition into the digital era​1.
As a part of the global initiative "Industry 4.0", i4Cube's platform for smart factories provides a detailed insight into machine operations and production optimization opportunities, allowing real-time monitoring and thus, enabling data-driven decision-making​​.
List of products and services:
i4Cube IT Platform: A comprehensive platform for production optimization.
Smart MES: A smart manufacturing system for enhanced control and management.
Digitalization of older devices: Facilitating a smooth transition to digital operations.