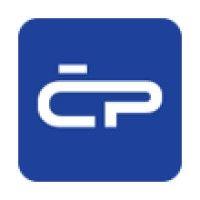 ČETRTA POT, d.o.o., Kranj
Četrta pot is a leading Slovenian IT company specializing in advanced information systems for HR Management, Time and Attendance and Payroll, as well as public transportation e-ticketing.
ČETRTA POT, d.o.o.
The company has been an important player in the development of the Gorenjska region capital for more than 30 years. We are among the pioneers of digital transformation of business processes in Slovenian companies. With the acquisition of Burdian payroll and Spin accounting software, we have become the only software house in Slovenia that digitizes 3 such large business processes segments on a unique platform. We have created a team of 100 top experts and with them a competence centre for the development of innovative and user-friendly software solutions.
Our own development and production of products and flexibility to the needs of the client provide us long-term partnership cooperation with our business partners. Close to 800 Slovenian companies and organizations of all sizes in private and public sectors, trust our business solutions. The breadth and mastery of complex solutions is a competitive advantage that we know how to adapt to small and medium-sized companies with simple needs.
Our vision is: "Understand client needs and digitize their HR processes."
Our mission is to diagnose pain, find solutions and offer a choice of quality and intuitive business solutions in different software environments. All our solutions, together with all the hardware and software, are proprietary solutions, and we provide in-house development, manufacturing, servicing, training and user support. This is the basis on which we are able to provide customized solutions compliant with local laws and regulations and compatible with existing systems.