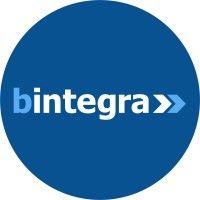 Bintegra d.o.o.
Our mission is to enable a Digital Transformation, design and build any type of business application, deploy it anywhere, run it securely, reliably, and scalable.
Project Management
IT architecture transformation
Application & data integration
Business requirements analysis
Development of web and mobile solutions
Bintegra d.o.o.
OUR MISSION
Our mission is to enable a Digital Transformation, design and build any type of business application, deploy it anywhere, run it securely, reliably, and scalable. We provide companies with great software anytime, anyplace, and on any device. Our passion is to solve complex problems by bringing passionate and innovative people together to collaborate.
WHAT WE DO
Agile Integration
Agile integration, combining integration technologies, agile delivery techniques, and cloud-native platforms to improve speed and security of software delivery, is a critical foundation for successful digital transformation. Build, use, and support external and internal APIs to speed up delivery and develop agility. Firms that are successfully supporting their Agile delivery teams have positioned themselves for rapid business change with broad-based integration strategies including multiple integration styles together with business APIs that are open to internal and external third parties. Well-designed business APIs enable rapid reconfiguration to business models and processes…
Customer digital experience platforms (DXP) and solutions
Your customers are now on different digital channels, and they expect 24×7 availability to interact with you. We can help you to effectively solve your challenges in the following areas:
Launch Effective Self-Service Experiences: Empower your customers to resolve their own issues without the help of a live representative. Surface more relevant content with personalization for every customer group…
Bihub- Solution for e-mail, social media management & CRM integration
Social Media is one of the fastest growing channels that consumers use to interact with brands. With Bihub you have the full customer conversation from e-mails and social medias in one place, assigning them to other colleagues or teams. Make sure you don´t miss any question, sales lead, or customer complaint! You can simplify Social Media management, collaborate easier with your marketing agency, and integrate your CRM. Bihub gives you the possibility to link social media profiles and email address to their customer IDs in your CRM system.
biEMS- Smart Energy Consumtion
Energy monitoring is already a must for our contribution to today's environment challenges. Our recently developed platform biEMS is a useful IT solution that enables collection, storage, management and review of current, past and future energy data and measuring data on different devices in one place. It is suitable for everyone who works in industry or is a manager of a larger building. By using the biEMS platform all the information on energy and water consumption is available in one place. The biEMS platform ensures efficient monitoring of energy investments, thus reducing operating costs in the long term and contributing to environmental care.
WHY WORK WITH US
Easy to work with
An IT partner that understands the convergence of IT, Customer Care and Digital Marketing to help you implement new initiatives
Deal with one shop
Ability to delivery end-to-end solutions
Fast delivery
Shorten IT project implementation timelines
Reusability of services
Reusability of services for different customer care channels
Decrease costs
Decrease overall IT development and integration costs
Industry know-how
We have gained industry experience through customer engagements in the Telco BSS/OSS, Energy Operations, CRM, Mobile and Digital Marketing