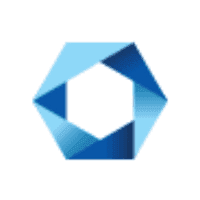 ANDERWALD, d.o.o.
Our services are designed to support users' ongoing workflows in managing paper and electronic documents.
ANDERWALD, d.o.o.
Anderwald, d.o.o. is a family-owned company founded in 1990. On the Slovenian market we are the official dealer and repairer of Kyocera and Konica Minolta printers and multifunction devices. We offer rental or purchase of printers and MFPs, and you can also find other office equipment.
Our services are designed to help users with their day-to-day workflows when managing paper and electronic documents. Our quality is trusted by hundreds of customers with whom we have been doing business for three decades (large, medium and small companies, individuals with small offices, notary, law and legal offices, government institutions, creative industries, photocopying shops, schools, parishes, agriculture, etc.).
How can we help you?
Whatever the size or sector of your organisation, we have the solutions to give your operations a full boost.
Business can be complex, but printing, scanning, copying and working with documents should be easy. We know that businesses need technology to meet the constant demand, tight deadlines and ever-changing needs of the market. Our diverse range includes the best multifunction, printer and software solutions to make it easy to print, copy, scan and work with documents - whenever and wherever they're needed in your processes.
Transform your teams and your community of colleagues with technology to reach your customers, clients, clients.
Get ahead of the curve by protecting your data, meeting regulations and serving your customers - wherever they are.
Get the technology you need to streamline, automate and protect your processes.
Want only the best technology, support, help, service,...?
We offer the best so you have a chance to become more efficient, save time and remove constraints in your thinking and barriers to work forever. Our contribution is the best services proven over decades of cooperation with the same or similar working environments.
What do you need:
Make the right choice between renting, buying and maintaining equipment,
have a range of devices and a comparison to choose the right ones for your workplace, team or department,
decide on an economical device for the job and its needs,
save yourself from jams if you don't have toners, cartridges because someone hasn't ordered them,
have and know how to use a print fleet management tool,
implement a document system in a part of the business or throughout the organisation,
having devices regularly maintained and serviced in a timely manner.