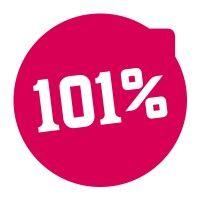 AGENCIJA 101 d.o.o.
Welcome to Agencija 101. We create business & marketing solutions with that 1% more.
AGENCIJA 101 d.o.o.
COMPREHENSIVE COMMUNICATION SOLUTIONS
Besides design solutions, communication solutions are the ones that are most often the deciding factor that stands "on the front line" between the consumers and the competition. That is why their design and implementation are of key importance – we will tackle both with distinct precision.
Integrated market-communication campaigns
Corporate communication
Socially responsible campaigns
Shopper marketing
STRATEGIES
In today's complex, intertwined and highly competitive environment, a clear strategic overview and a clear vision that enable us to precisely plan effective tactics, creative strategies and the implementation of the final intertwining of marketing activities are always welcome.
Communication and creative strategies
Brand and product strategies
Growth strategies
Consulting
DIGITAL COMMUNICATIONS
The essence of digital communication is an immediate and measurable response of the consumer; thus, they need to be designed to encourage responses and to constantly adapt to them.
Comprehensive digital campaigns
Digital strategies
Social media management and advertising
Website development
ART DIRECTION & DESIGN
Great design does not only have an aesthetic value but it also precisely follows clearly defined messages, functions and goals – our team of experienced art directors and designers will take care of that!
Comprehensive digital campaigns
Digital strategies
Social media management and advertising
Website development
SPORTS MARKETING
Fan culture, emotions, the power of sports and the atmosphere of sporting events offer unique opportunities to strengthen relationships between consumers and brands. This is why we concentrate on the promotion of products, services and brands through sport in a broader context of sports marketing.
Integrated campaigns
Activation of sports sponsorships
Strategic and tactical planning and implementation
EXPERIENCES WITH BRANDS
Experiences with brands offer much more than just communication with consumers. They are a great opportunity to connect with consumers and build relationships that surpass the medium as well as the technology, elegantly intertwining both analogue and digital environment into memorable experiences.
Organisation and comprehensive implementation of B2B & B2C events
Trade show exposures and activations
Creative implementation of promotions and tastings with the internal team of promoters
Integration of advanced technologies for special experiences and the activation of brands