TRAFFICS COSMO
TrafficsCosmo: reservation system and offer comparator for travel agencies (B2B)
Reservation system
Hotel descriptions with pictures
Weather data
Destination information
TRAFFICS COSMO (B2B)
TrafficsCosmo: booking engine and offer comparison tool for travel agencies (B2B)
TrafficsCosmo is a B2B (Business to Business) solution - it is a professional booking system and offer comparator designed for travel agents to work with their clients. It allows you to compare catalogue and last minute (promotional) prices from more than 100 German and Austrian tour operators.
Bookings are made via the TBM mask using standardised commands, and TUI's booking engine IRIS.plus is integrated in the software. The Galileo reservation system for booking tickets on scheduled airlines is also integrated.
The main advantages of the booking system are:
- Only ONE LICENCE and unlimited number of computers that can use the Cosmo reservation system at the same time;
- extremely affordable price, by far the lowest on the market, especially considering the price/quality ratio;
- no minimum commitment.
Some of the most important features of TrafficsCosmo:
* Fully functional reservation system;
* Extremely powerful offer comparator and advice system;
* IRIS.plus (TUI) is integrated;
* Galileo booking system for scheduled flights;
* Offer comparator also in Slovenian language;
* Offer comparison works for packages:
a) flight holidays,
b) flight only - charter flights,
c) hotel/accommodation only,
d) rent-a-car (NEW),
e) private apartments (NEW).
* Partial mask technology;
* Car/hotel mix for dynamic bundling of flight and hotel offers;
* Semantic full-text search to find relevant offers according to customer preferences;
* Printing of vouchers and airline tickets (tour operator support required);
* Powerful online print-centre for exporting and printing offers;
* Hotel descriptions with pictures;
* Hotel reviews;
* Weather data;
* Destination information (in German);
* Possibility to browse virtual catalogues directly from the selected offer;
* 70,000 videos directly from the selected offer.
PRICE:
The monthly rental price is € 20.00 per month + VAT and is payable for the current month in advance.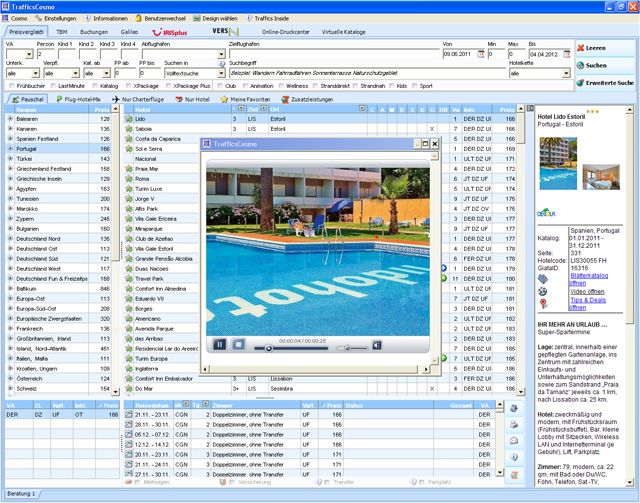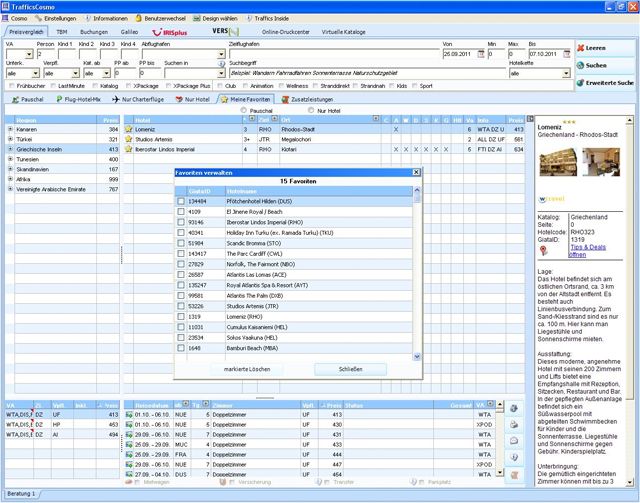 Price Accessibility
Lease
Deployment Type
SaaS