Perftech.DocSay
Information and document management system.
Perfetch.DocSay
We have developed a new solution for information and document management, Perftech.DocSay.
With Perftech.DocSay, you get a solution that adapts to the size, structure and business processes of your company. It will grow and evolve in line with the growth of your company, business or preferences. It is interfacable with Perftech.Largo and can be accessed easily via any web browser.
Key features we pride ourselves on are:
We use state-of-the-art technology,
the solution automates document workflows,
provides efficient support for company work processes,
integration with ERP systems is possible due to the openness of the system,
the functionalities can be extended according to your requirements, the system administration is easy.
The following solutions offered by Perftech.DocSay are certainly the most attractive for users:
Incoming mail processing and all processes related to incoming documents,
capture and resolution of incoming invoices,
electronic archiving of ERP documents,
project documentation management,
ISO quality systems documentation management.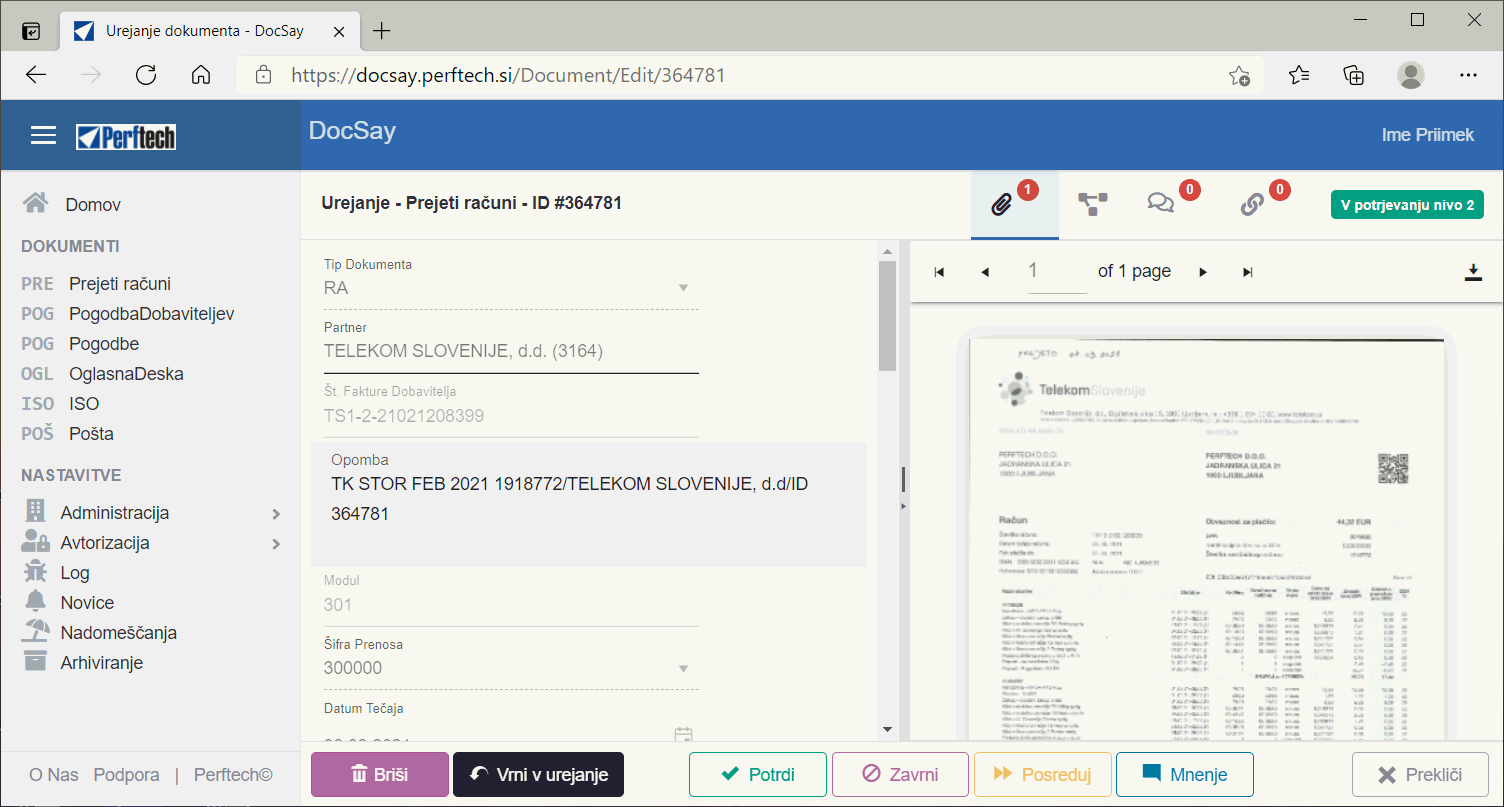 Deployment Type
SaaS
Support
Email/Help Desk
Phone Support