BetrSign
Simple and friendly e-signature solution: from remote signature with various security levels to handwritten electronic signature at the point of sale.
DTM
Electronic Signature
Contract Signature
BetrSign is an innovative product that allows you to access websites easily and securely. With its advanced authentication system and contactless technology, BetrSign provides you with reliable protection for your online accounts and data.
Using advanced algorithms and unique digital certificates, BetrSign makes it easy and fast to log in to websites without the need to remember many usernames and passwords. In addition, BetrSign also offers two-step verification, which further increases the security of your account.
By simply installing the BetrSign app on your smartphone or other device, you can access your online accounts anytime, anywhere. BetrSign is compatible with many popular online platforms and allows easy synchronisation between devices.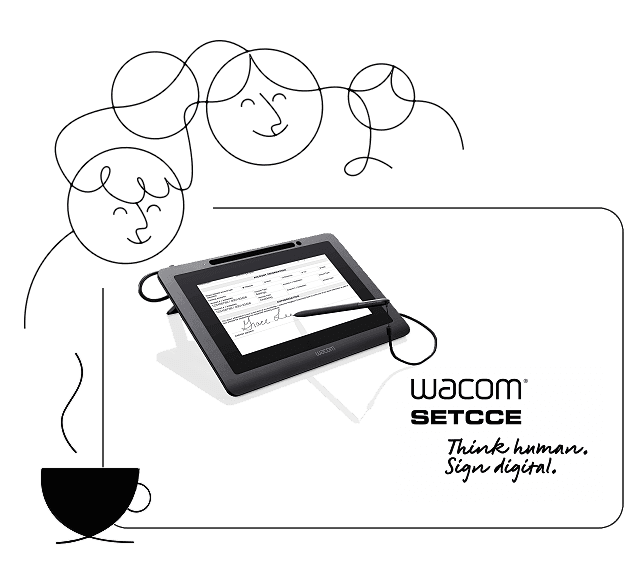 Explore main features.
You can't escape paperwork but you can make the experience of managing it much better. Just some of the features that can help you:
A local qualified digital certificate (QDS)
The signer can access the document by opening the link they received in an email and logging in with their personal digital certificate.
Default e-signature workflow in a template
Create a document template with precisely defined e-signature positions, required login methods, types of e-signature, and signers in advance to automate and standardize your document workflow.
Brand personalization
Make sure the signers know they received a document from you — include your logo, corporate colours, and your brand message.
Multilingualism
BetrSign® is an internationally recognized and trustworthy service with more than 300,000 users in 15 countries. You can access e-signing in different languages too.

One signature to all documents (Wacom signature screen)
Use a Wacom signing device for a unique handwriting experience and sign one or several documents at the same time.

Login
BetrSign® offers different login and authentication methods depending on the content, selected trust level, and login method.
Price Accessibility
Cloud
Deployment Type
SaaS
Support
Email/Help Desk
Phone Support
Knowledge Base