4WEB CRM
Ensure that both your work and your team's work are organized effectively in relation to your customers.
4WEB CRM
Excellent support for an effective organisation of both your work and of your team's work with respect to customers.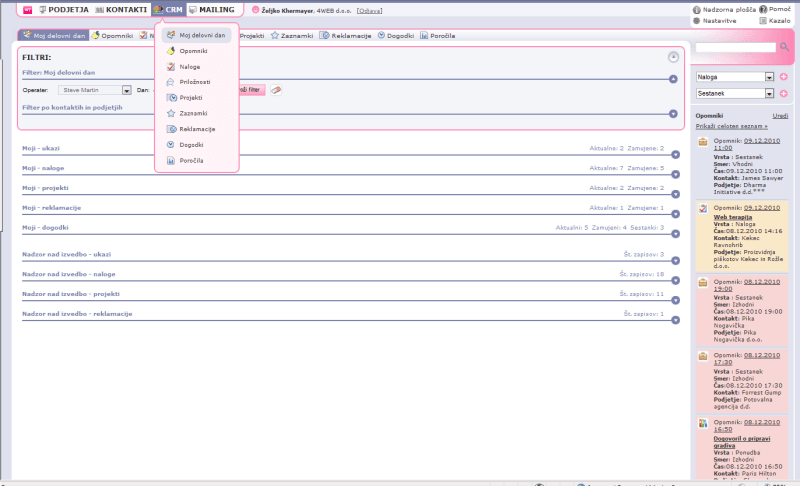 4WEB CRM enables:
All customer information in a single location
A simple overview of your everyday chores
Overview of your team's work
Task delegating to your colleagues
Project management
Current reminder setting
(Sales) team monitoring and management
Order management
4WEB's CRM business solution in a single location provides you with everything you need for successful customer management, team monitoring and management, as well as project management.
4WEB's CRM business solution will facilitate your operations, make them enjoyable and profitable.
What else will you be getting?
4WEB CRM as an integral whole or in connection with the Mailing business solution – integrity and the "clean desk" principle
CRM connection to Outlook – data synchronisation, handhold computer transfer
CRM connection to IP telephoning – contact information is found quickly
"Operations" module – order processing, product management (input/output, product information updating), etc.
CRM integration with the e-shop – products on the Web can be updated via the CRM
CRM connection to the E-forms – entries will be received via CRM tasks – your contact base will increase automatically
Rich selection of events – system tailoring including the entry of your own events
Great selection of operator rights to be added – specify what can be accessed by which colleague
Clear e-help with video presentations – simple use for everyone
Call centre support – for e-mail marketing, sales promotion
Regular updates and upgrades – we will provide for development, so that you only get the best

Custom CRM:
New modules will be created and the existing ones will be customised
New functionalities will be added.
A product catalogue, connected to your information system, will be created.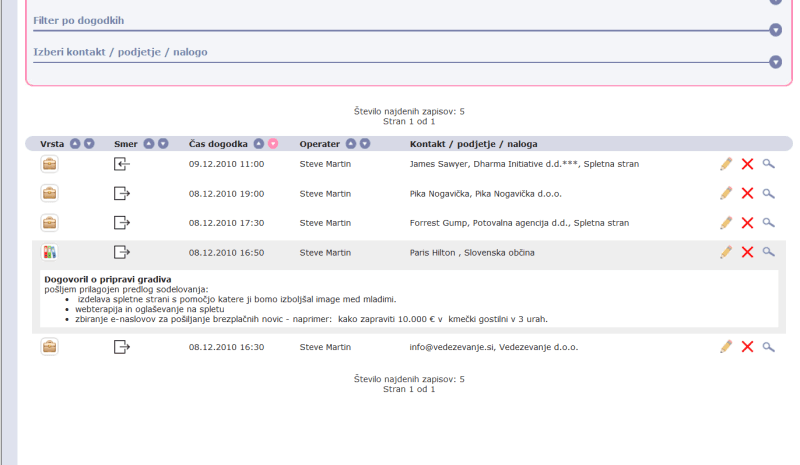 Support
Email/Help Desk
Knowledge Base